Carpal Tunnel Syndrome Treatment In Belmar, NJ
Carpal Tunnel Syndrome (CTS) is hand pain, numbness, or tingling caused by pressure on the median nerve, or the primary nerve that innervates the hand and runs through the carpal tunnel on the palmar side of the wrist. The median nerve provides feeling and function to the palm side of the thumb, index, middle, and part of the ring fingers. It also controls some of the small muscles at the base of the thumb.
CTS can result in numbness, tingling, and possible weakness in the fingers and hands. The sensation can travel up the arm. Weakness may result from numbness or decreased median nerve function. Overusing a computer or mouse, poor sleeping positions, driving long distances, or holding a phone for long periods can all cause Carpal Tunnel Syndrome.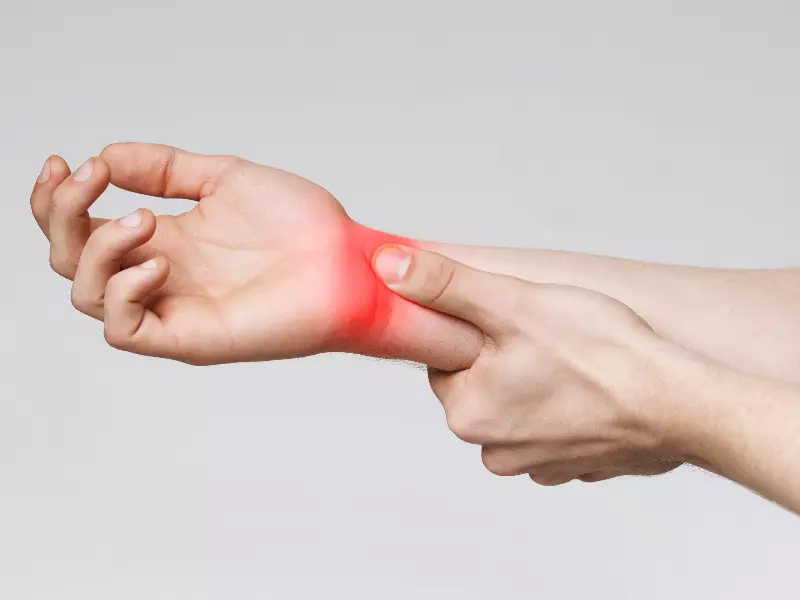 $49 Chiropractic Health Screening For Carpal Tunnel Syndrome
$49 for a complete chiropractic health screening including a consultation, exam, X-rays if necessary, a report of findings, and a plan of action.
How Our Chiropractic Care Plan for Carpal Tunnel Syndrome Works
1. Get To The Root Cause
Schedule a time you can sit with a chiropractor who will take a thorough history and exam to find out the root cause of the problem
2. Customize A Plan Of Attack
The chiropractor will create a customized care plan to not only get you out of pain but work toward keeping you well long term.
3. Change Your Life
Start doing all the things you couldn't do, or were afraid to try because of pain, and change your life for the better.
How We Treat Carpal Tunnel Syndrome in Belmar, NJ
Comprehensive Consultation and Exam
At Kinney Chiropractic, we take the extra time to conduct a thorough consultation and history on all our carpal tunnel patients. We want our patients to explain their condition entirely to one of our doctors who will really listen. Sometimes, the smallest detail can make the biggest difference in your care.
Then, we will perform detailed chiropractic, orthopedic, and functional exams along with a postural assessment to understand the extent of the issue. Lastly, we will take a series of digital X-rays to get a clear picture of where the problems lie and get to the root cause of why you have carpal tunnel syndrome.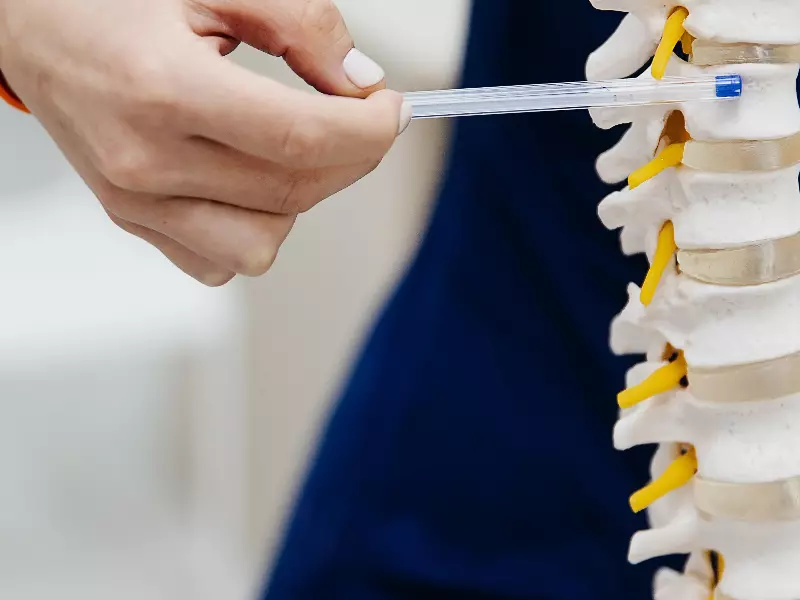 Specific Chiropractic Care in Belmar, NJ
When a patient comes into Kinney Chiropractic with a chief complaint of carpel tunnel syndrome, one of the main things we check for is spinal subluxations. Spinal subluxations are joints in the spine that become immobile, locked, or stuck in an abnormal alignment, putting pressure or stress on nerves. In the case of carpal tunnel, those nerves are the ones that extend from the lower part of the cervical (or neck) spine. The vertebrae can shift out of alignment or become immobile due to poor posture, old injuries or accidents, chronic computer or electronic use (tech neck), or poor sleeping positions.
Cervical subluxations interfere with information sent through nerves between the brain and the body, giving rise to carpal tunnel symptoms like pain, numbness, tingling, or weakness in the hand or fingers. Hypertonic or very tight forearm muscles may also cause carpal tunnel.
Chiropractic adjustments correct cervical subluxations. Adjustments using a very specific, low-force touch shift spinal vertebrae back into alignment, unlock stuck joints, and allow for the proper function of the median nerves and better function of the hand and fingers.
Soft tissue work or massage helps with alleviating symptoms of CTS. With overuse, old accidents or injuries, or poor posture or sleeping positions, muscles, tendons, and ligaments can shorten and tighten up, strapping over nerves and decreasing nerve messages. Deep soft tissue massage relieves tension, adhesions, and trigger points in the soft tissue of the shoulder, arm, and hand. This helps reduce tension and stress on the median nerve originating in the neck and shoulder area.
At Kinney Chiropractic, we have a Certified Licensed Acupuncturist who helps treat patients with many ailments, including Carpal Tunnel Syndrome. If you would like to learn more about Aubrey or what services she provides, you can go to her page HERE.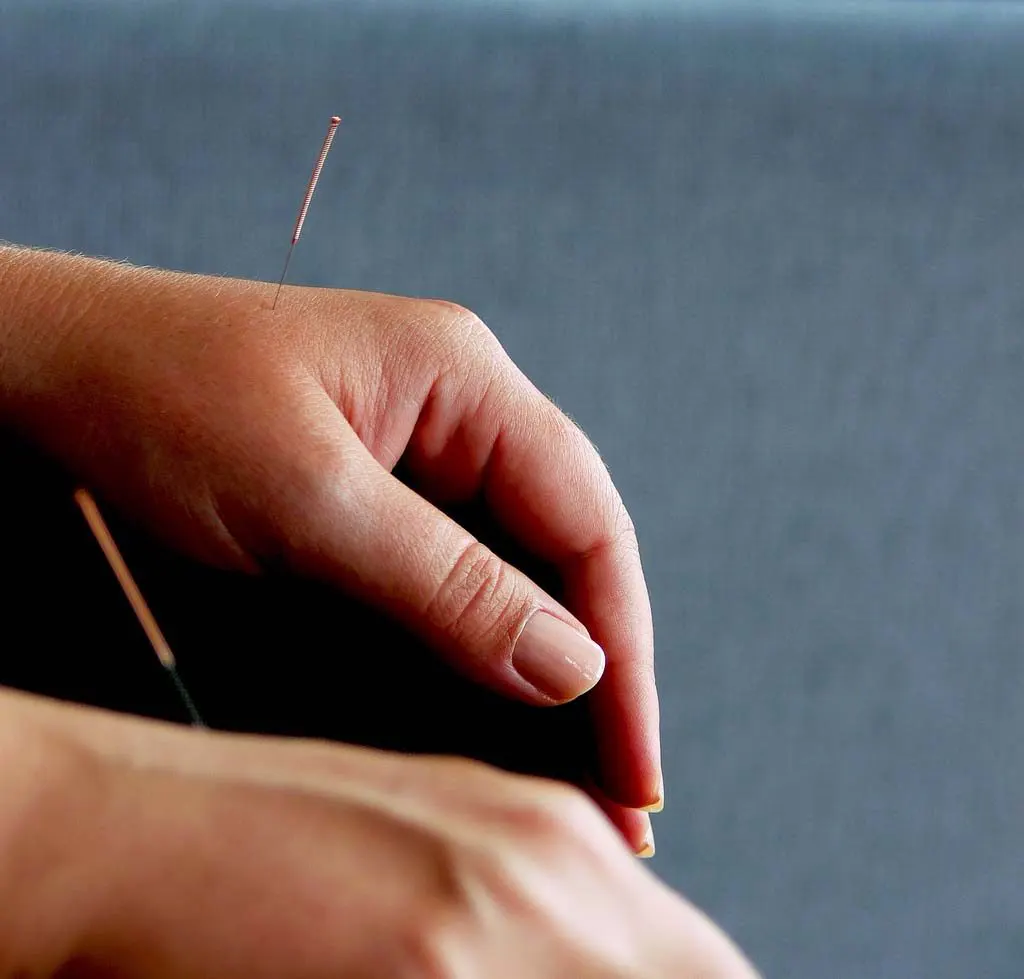 Check Out Our Online Reviews
Sheila Travers
2023-11-13
I had been hurting for over a year in my neck and shoulders and Dr. JODI had me feeling better in no time
Michelle Moran
2023-11-02
Dr Jodi was awesome! She spent so much time educating me on my spine and why I was in pain. I'm already feeling better thanks to Dr Jodi!
Excellent and HONEST service! I am impressed by the professionalism of everyone. Dr. Kinney is wonderful on both professional and personal levels. I felt easily in good hands the minute I walked in. Would 100% recommend the place; even if you will just end up going for the checkup/consultation. I look forward to my next visit! 🙂
ANTHONY FLORIO
2023-09-28
Absolutely fantastic customer service and Dr.Kinney and her team could not have been nicer and more helpful! Highly recommended her practice.
The staff is super friendly and welcoming. They take their time and nothing seems rushed. Happy my friend recommended this place to me.
Krisztina Huram
2023-06-06
Great ..my son always laughing so im happy too . I got my x ray too and let see the next step ♡♡♡♡
Schedule Your Appointment Today
Who is Most At Risk For Developing Carpal Tunnel Syndrome in Belmar, NJ
People who sit or stand at a computer most of the day are more at risk of developing CTS than those who do not. Using the fingers for typing and using a mouse for 6-8 hours per day causes tension in the carpel tunnel of the wrist. The repetition of keyboard and mouse work days, weeks, months, and years causes the breakdown of normal function over time.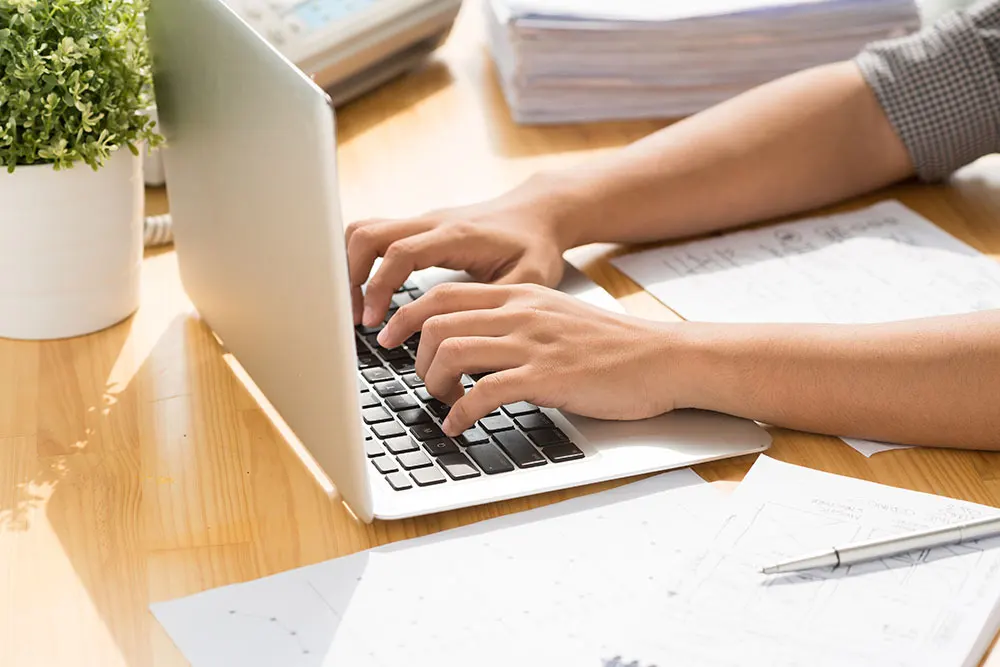 Diabetes is a risk factor for developing neuropathy or extremity nerve pain due to inflammation from uncontrolled blood sugar. Inflammation can occur in the carpal tunnel, increasing nerve pressure and causing swelling, pain, numbness, and tingling.
Carpenters, Electricians, and Construction Workers
Men and women who work with their hands daily may also be at risk for developing carpal tunnel syndrome. The repetitive stress of turning a screwdriver, painting, or working with power tools can stress the wrists, arms, and neck, causing undue stress on the nerves and giving rise to pain, numbness, and tingling in the arms, hands, and fingers.
Frequently Asked Questions
Can a chiropractor in Belmar, NJ, do anything about carpal tunnel?
Yes. With a thorough exam we can determine where the problems are and work to treat not only symptoms in the wrist but also where the nerves arise in the neck.
What happens if carpal tunnel goes untreated?
Over long periods, carpal tunnel may progress to severe pain, weakness, and loss of sensation in the arms, hands, and fingers. Typical treatment is surgery.
Which activities make carpal tunnel worse?
Any flexion, extension, or rotation of the wrist will worsen carpal tunnel symptoms.
Is heat or ice better for carpal tunnel?
Ice is better for the swelling and inflammation associated with carpal tunnel syndrome.